" 71% of employees lose significant amounts of time due to unproductive/unnecessary meetings and it costed U.S businesses alone $399 billion in 2019 as a result. "
How it works
1. Add us to your invitee list
Book a meeting as your normally would and just add 'feedback@branchworks.co' to any calendar events you'd like to start getting feedback from.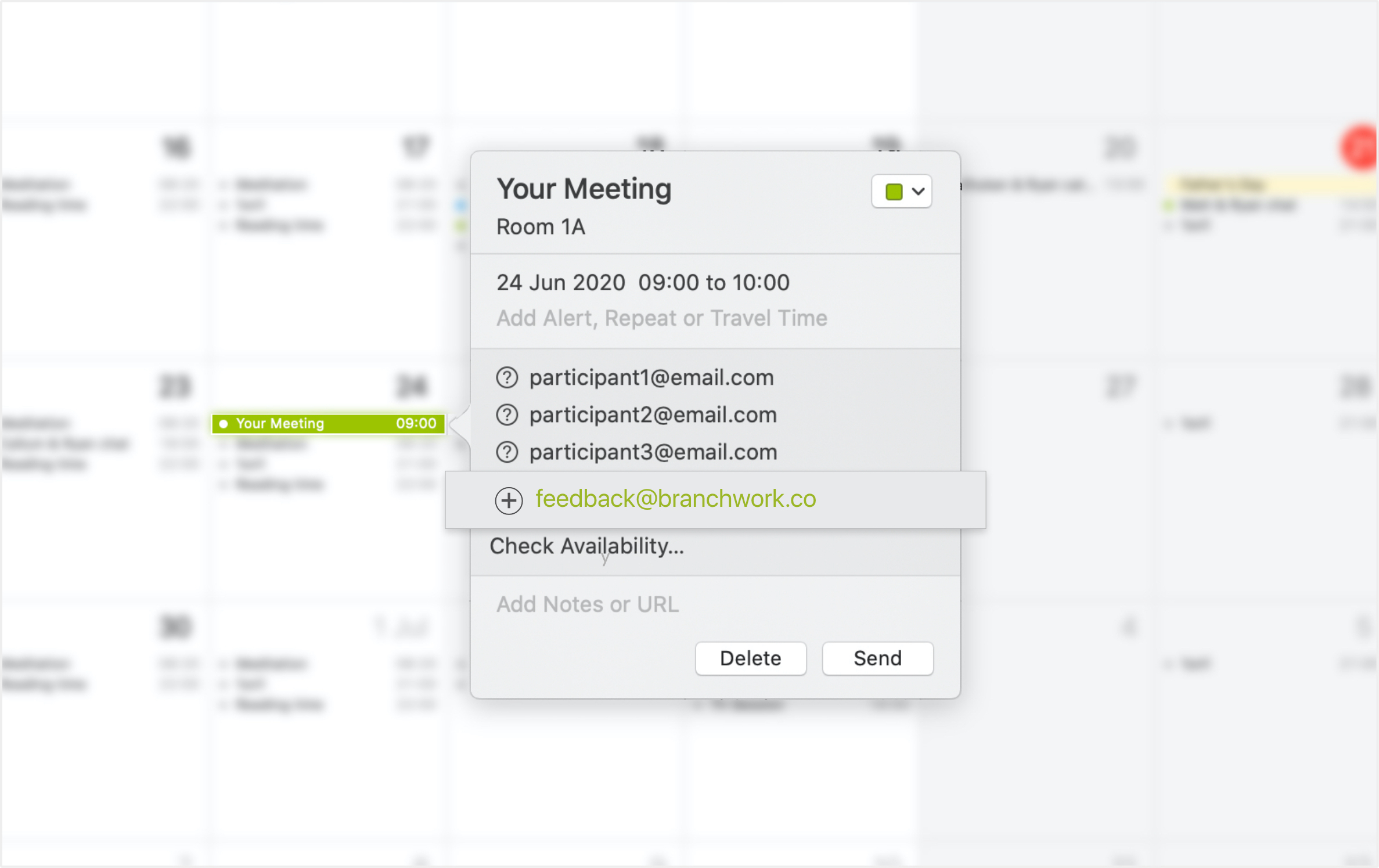 2. After meeting feedback
After your meeting has ended, we'll send out a quick email to collect feedback on how they thought it went.
Customise your questions*
Choose one of our optimised forms or create and customise your own.
*Coming soon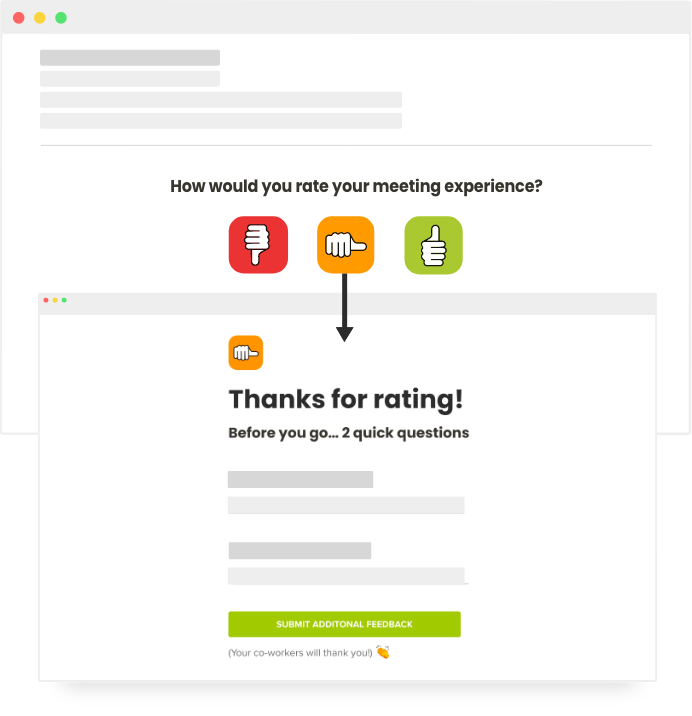 3. Actionable insights!
We'll email you a summary of the feedback.
Dive deeper into the data using our dashboard and be a champion of change.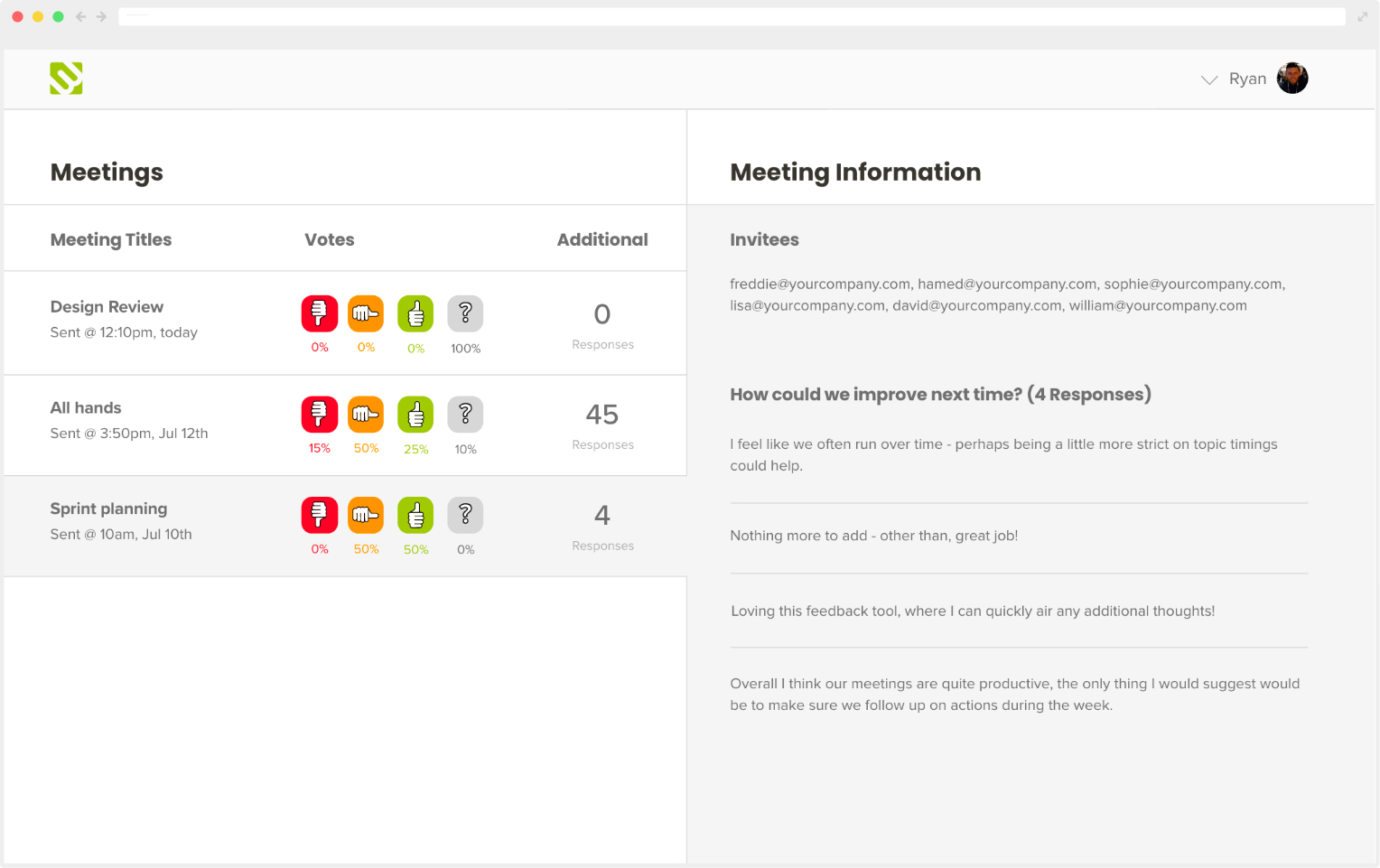 Pricing
Individual account Free, forever
Branchworks is currently focusing on building the best possible solution.
As a way of saying thank you for being a part of our growth

, Branchworks will remain free to all individual accounts currently using our Beta, for life.
JOIN WAITLIST

Pro - Business Coming Soon

Analyse, evaluate and set goals for meetings company-wide
HR/internal control system
Unlimited usage
24/7 customer support and consultaiton

REGISTER INTEREST